Home & Travel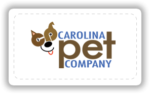 Designing, manufacturing, importing and distributing pet beds and related pet convenience products.
Current benefit: 20% off a purchase of a pet bed

40,000 pets die every year by smoke inhalation. MAYA is the only battery powered Smart Detector that uses cell networks to connect with emergency operators when it senses smoke. Protect your family, pets and your home by reducing response time with 24/7 real time monitoring.
Current benefit: 50% off a smoke detector with quarterly payments
or a FREE smoke detector with 1 year prepaid

Providing a healthier and safer alternative to a traditional dog bed. This therapeutic solution reduces the onset of chronic conditions and ailments that commonly occur in aging pets such as hip dysplasia, arthritis, pressure sores and more.
Current benefit: 30% off PetMat order

Assisting pet owners in the transport of their pet for more than 18 years, whether your pet is traveling around the corner or around the world.
Current benefit: 10% off all Lixit products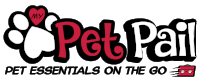 Never has anyone been able to carry food and water right in the bowls, keep raw food chilled, and have everything your pet needs in 1 organized container.
Current benefit: 20% off plus free shipping

An innovative solution to the many conflicting airline size restrictions put on pet carriers by providing size versatility through flexibility. Strict safety standards and high-quality material and color selection.
Current benefit: 25% your order of a Sleepypod Air

Take your kitty wherever you go with these high-quality, colorful backpack-style carriers.
Current benefit: $20 off the Fat Cat Backpack for the entire month of May
10% off your entire order starting June 1st