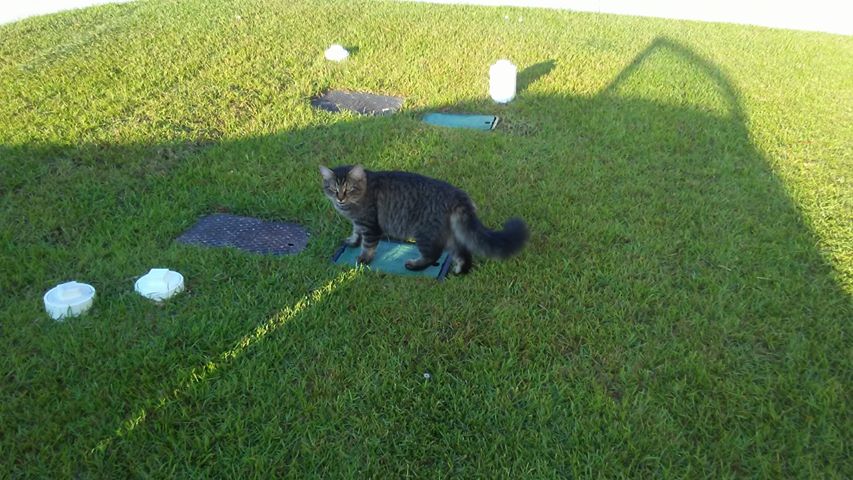 Posted: December 26, 2019
I have a story to tell about a cat that I found abandoned and I ended up adopting. A cat was found on my property, a Maine Coon cat which I trapped (named him Captain Fluffypants) and took to have him fixed. However, according to Fix A Friend the cat I brought in was already fixed and he had a chip!
I was happy that he also had an owner and that I could reunite this cat with that person. PetLink gave me the name and phone number from the cats chip. Turns out the owner was a female Marine who lived 4 doors down from my house. She informed me she no longer wanted him because he scratched up her daughter. It wasn't something I expected to hear. I told her he can live on my property and she can visit whenever she wants. Since then she has come to visit the Captain and she brings a case of food for him about once a month. He has been with me for over a year now. I asked his previous owner if she would let me officially adopt him and she consented. I filled out the paperwork for PetLink to transfer his chip info to me!
---