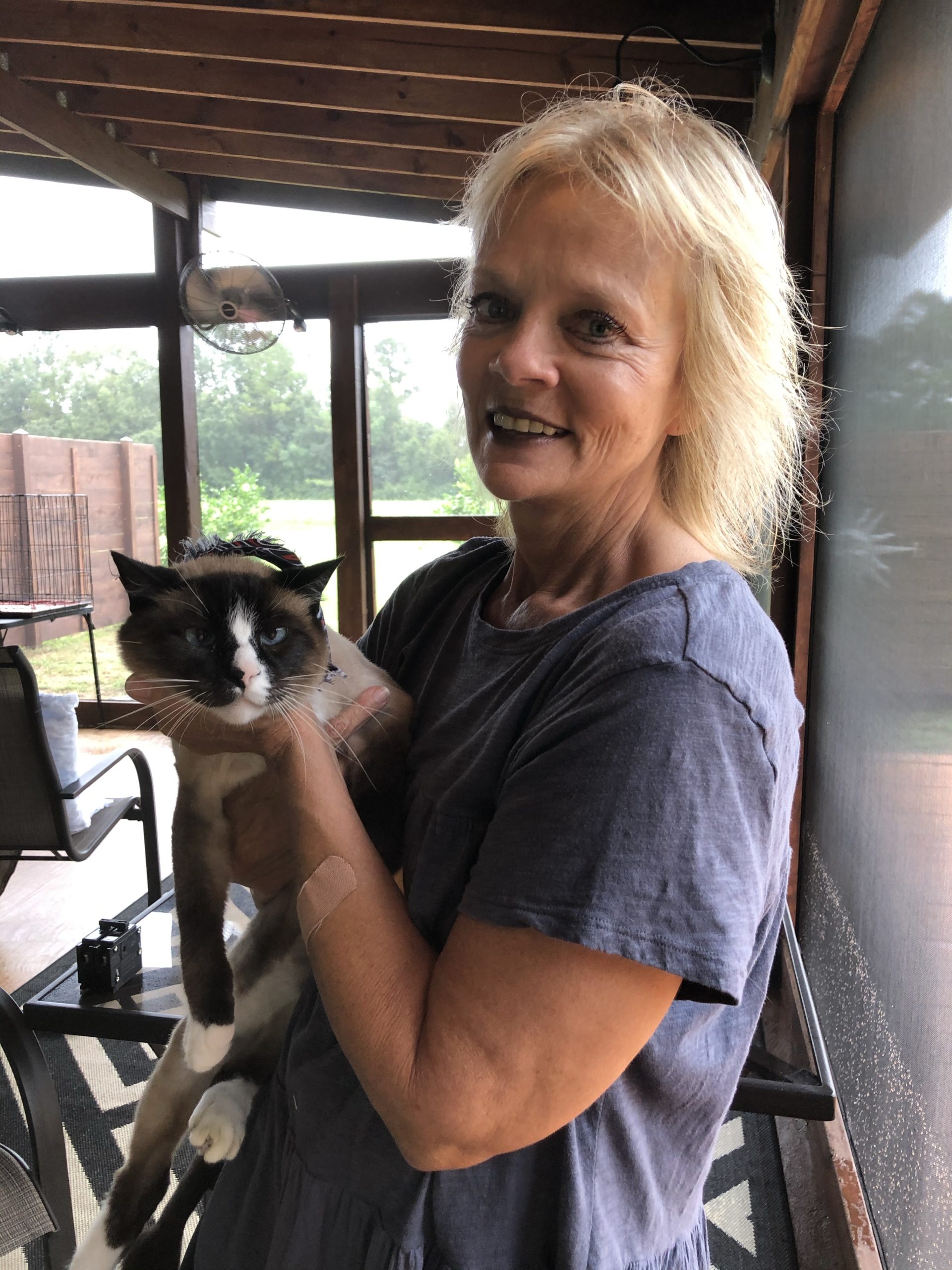 A little over 7 years ago I brought home a little Siamese kitten to be a companion for me and my family. My son named the cat after his favorite football player, so Tebow became one of us. As with most cats he had his sense of adventure, conquering his territory and establishing his kingdom, but every night he would come home and sleep in the kennel with his dog.
In the ebb and flow of life, my husband and I became empty nesters, electing to downsize our home. Once we sold our house and purchased the land for our forever home near our grandkids more than 40 miles away, we moved into an apartment. It was here that we learned cats don't like change. Tebow scampered out the door during our second week in the apartment, never to return. After living there seven months, seeing glimpses of the cat at times, we accepted that he would not make the move with us.
That was 4 years ago exactly. I am a praying woman. Many times I told my husband that Tebow would return to me. He scoffed, even telling me most likely the cat was dead. I held on to hope! Thanks to answered prayers and the PetLink chip, my Tebow has been found. I got the call from a veterinarian's office and they left a voicemail asking if I was Tebow's mom. Let me tell you the tears were joyful and my skeptical husband brought him home the next day. Thanks Pet Link for helping the prodigal son return.
---