Blog: August 15th is Check the Chip Day, Are You Ready?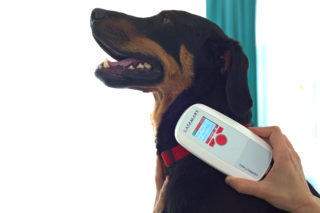 In a study done by AAHA, it showed 1 in 3 pets will go missing during their lifetime. The same study also found most lost pets have no identification, collar tag or microchip, when found. Take advantage of "Check the Chip Day" by creating a microchipping promotion and drive revenue while getting more pets protected. We have helped practices double or even triple their microchip sales with some best practices. It is a "Win-Win-Win" for your vet practice, the pet owners and the pets.
Testimonials from our Veterinary Clients:
"[Our initiative] was great! We nearly doubled our microchip sales in the 2nd quarter versus last year. [Because of this], we are also going to participate in National Check the Chip Day on August 15th!" – Kim Gignac, Avenue Animal Hospital
"[Our microchipping initiative] has been a terrific tool for our hospital, I highly recommend it to everyone. Your teaching [in Lunch and Learns] was wonderful and have us great ideas to work on." – Vicky Heathcock, All Pets Animal Hospital.
How did Vicky go from their average of 35 to 97 microchips in a single month? Vicky's practice ran a promotion which had every pet owner who had their pet microchipped entered in a drawing for a basket of pet toys and treats. What a great idea! You can create your own basket for $25 – $45.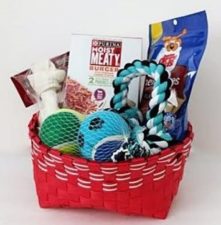 Kim and her staff adopted the AAHA and AVMA recommendation to "Scan Every Pet – Every Visit." Microchips were offered to every pet owner if their pet was not already protected. They also offered a discounted implant fee. We recommend you assist the pet owner with registering their pet in the PetLink database. Registration must be completed for the microchip to provide the lifesaving work it is designed to do.
When scanning every pet, remind the pet owners to keep their microchip information up to date. Making sure any changed information is updated (new address, new phone, updating additional contacts), gives a much greater chance of a pet's reunion with their owners should they become lost.
We hope these best practices are helpful to you and your furry clients! PetLink wishes you and your colleagues a safe and happy summer.
Need more help?  Check out PetLink's extensive library of FREE microchip marketing materials at: http://petlink.marketing/