Blog: National Pet ID Week, Check Your Pet's Tags and Microchips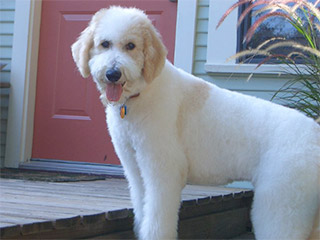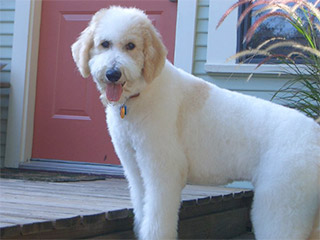 National Pet ID Week is a Good Opportunity to Check Your Pet's Tags and Microchips
It's National Pet ID Week (April 16 – 23)!  National Lost Dog Awareness Day (April 23) finishes the week off. This is a day Lost Dogs of America started to help bring awareness to missing dogs.   I'd like to take this opportunity to introduce myself and kick off this new blog which will focus on all sorts of issues surrounding missing pets.
My name is Kathy Pobloskie and I am one of the co-founders and director of Lost Dogs of Wisconsin and a co-director of Lost Dogs of America.  Our organization nows stretches nationwide across more than 30 states. Since our inception in 2010 we have helped reunite over 100,000 dogs with their owners.  Most of the credit goes to our tireless volunteers, our 450,000 plus Facebook fans and our software partner, Helping Lost Pets.   I look forward to sharing with you the strategies we have found to work best if your dog goes missing.  Losing a dog is devastating and emotional, but logical advice and good planning can help an owner safely recover their missing dog.
The lost pet problem in America is enormous. It is estimated that one in three pets will go missing at some point in their life.  It is also estimated that about 5 million animals enter shelters each year and of those 40 to 60 percent are lost pets.  Getting those pets back home can reduce shelter crowding and free up valuable resources and kennel space for truly homeless animals.  At Lost Dogs of America we focus on dogs so a lot of my blogs will feature lost dog behavior and recovery strategies.   Let's get started!
At Lost Dogs of America we believe that every dog should wear visible identification (a collar with id tags) and be microchipped with a reputable microchip company.
National Pet ID Week is a good reminder for us all to take a few minutes and make sure that if the unthinkable happens (our pet goes missing) we have the best possible chance of getting him/her home safely.
Take a look at your dog's collar and tags.
Are they in good repair?

Are the tags readable? Or scratched and worn?

Is the contact information up to date? Contact info should include your cell phone number and your address.  You want the finder to be able to bring your pet directly back to you as easily and as quickly as possible.
If you are using a rabies tag as identification be aware that most vet clinics are not open on the weekend so you may have to wait until Monday when the finder can reach someone at the clinic to research the rabies tag number.
A collar with visible ID tags alerts people who may see your dog that he/she is a beloved family member and not "just a stray". (much more on this in the future).  It is very common for dogs to go missing shortly after a bath when they have those feelings of "just washed freshness" and zoom and zip around the house and yard. Make sure that you put your dog's collar on immediately after his bath!
Microchips, although not visible, are very important if your dog's collar falls off (or is taken off). It is also common for id tags to get hooked on something and pull off, especially if your dog is missing more than a few days.  Microchips can identify you as the owner if your dog ends up at an animal shelter or a vet clinic.  But a microchip is only as good as the information that is associated with it.  So again, take a few minutes today to check:
Do you have the microchip brand, the 1-800 number of the company, and the microchip number of your pet in an easily accessible place (preferably your cell phone).

Have you had your vet scan your microchip recently to make sure it is still working and hasn't slipped into another part of your pet's body?

Have you moved recently or dropped your landline? Did you update all of your microchip contact information?
Taking a few moments today to check your pet's id tags and microchip information could save you heartache if the unthinkable happens and your pet goes missing.  No id tags? No microchip?  Now's a good time to get it done!