Blog: How Pet Owners Can Celebrate Check the Chip Day! (August 15th)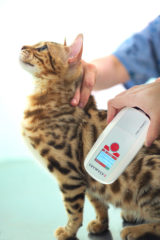 Check the Chip Day is August 15th and it is our favorite day of the year! There are steps you can take to ensure your pet's microchip is doing its job properly. The most important of these are:
For a microchip to get a found pet home, it is important to register the pet with your contact information and keep that information updated with current phone numbers, email addresses, and alternate contacts. You can register any brand of microchip with PetLink for a lifetime of protection.
To review your current information, log into your PetLink account and go through your personal information and your pet's information. You may also choose to add additional contacts, secondary phone numbers, etc. to make sure PetLink can contact you right away when your pet is found.
Microchipped Pet Best Practice: Get into the habit of asking your vet to scan your pet whenever they are brought in for a wellness visit. Checking the chip regularly is something we should all have top of mind when concerned for our pet's health and well-being.
When you add a new pet to the family it is important to check if the animal has or needs a microchip. Most veterinarians offer microchipping services for less than $40.
Visual identification is important too. Get a personalized collar and collar tag at the PetLink store: https://store.petlink.net/
We hope these tips are helpful to you and your furry companion. We wish you and your pets a happy and safe rest of your summer!