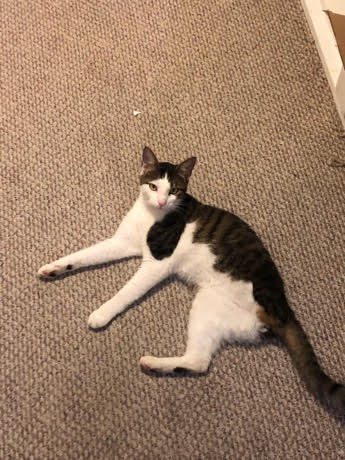 Posted: September 27, 2019
Our cat Alex was an outdoor cat and came home every morning after a night of hunting. On the 16th of August, he just didn't come home. He never wandered very far, but we had moved to a new house two weeks before so maybe he wandered farther than usual. We aren't sure what happened.
On September 12th, 2019, PetLink called me morning and got me in touch with the woman who had found Alex. She met me later that evening and gave Alex back to us. She said Alex showed up in her yard, hungry, but friendly. He was so friendly she decided to take him to PetSmart to check for a chip. Thank you so much, PetLink!
---