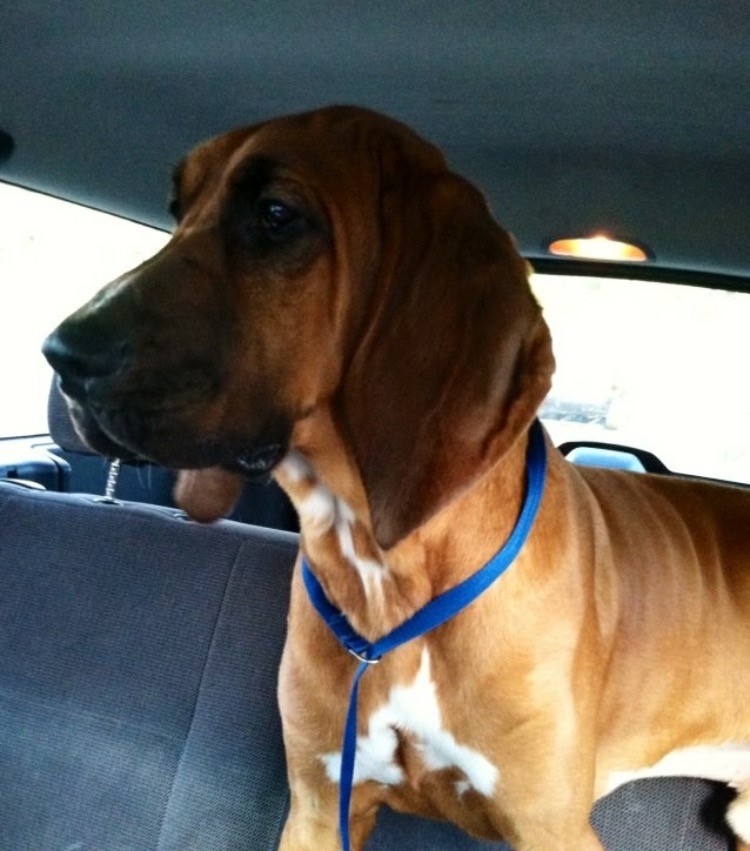 Yesterday, I arrived at my parents' lake house with our two hound dogs, to be greeted by two Labradors, all excited to run, swim, and explore together. Poof! The dogs were off before I could put on their training collars or temporary lake-visit tags. The four dogs splashed, romped and ran, and three of them came back right away. The fourth, my Bloodhound Duke, was missing. I hopped in the car and circled the area looking for Duke. What I did know was that Duke was off following his nose. What I didn't now was – where?
After a short drive, I was sure Duke would be waiting with his canine buddies back at the lake house. Alas, no! With Duke still missing, I was kicking myself for allowing my dog to run off without tags. My one consolation was that he was chipped and registered. In as soon as twenty minutes, thirty at max, beep! I got a text message that read, 'Your dog Duke has been found.' Then the phone rang with a PetLink representative explaining that they had Duke at the nearest vet's office. It was really almost like magic!! Almost at the same moment that my tagless pet went missing, he was found, safe and secure and held at the local vet.
I have nothing but the highest praise for PetLink. Your service was probably a life saver for my roaming Bloodhound and is a new source of peace of mind for my husband and me. Thank you! I'll recommend you to all my pet-owning friends.
---