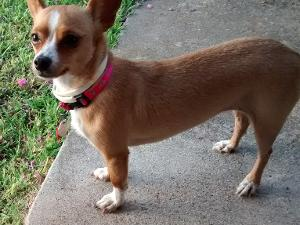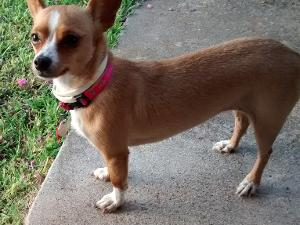 Posted: November 21, 2014
My Chihuahua, Nea, broke her leash on Monday, September 1, 2014. She is a curious little girl and I figured she could be anywhere. On top of that, we were new to our neighborhood, having moved there four months earlier. Immediately, I began to fear, knowing that Nea hadn't got her senses used to this new area. I was so afraid that Nea was gone for good.
Unbeknownst to me, Nea was found the same day she went missing. A new neighbor reported finding Nea on the PetLink website. I got the 'Pet found' message four days later and I'm so grateful that PetLink put me in contact with the finders. Nea wasn't even a block away! If it weren't for this amazing tool, I would have lost my BABY forever. Nea is a part of our small family and was sorely missed. THANK YOU PETLINK!!! YOU ARE THE BOMB!!!! We are forever indebted to you. LOVE! LOVE! Thank You DATAMARS and PETLINK for your strong support. WONDERFUL!!
---