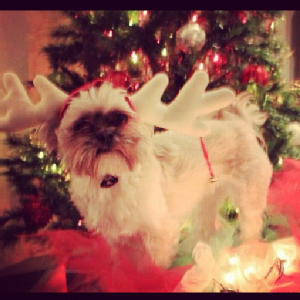 Posted: September 25, 2013
We have a fully fenced back yard but when incredibly loud thunder struck, my Shih Tzu, Maddie, found the tiniest hole in the fence and escaped. I wasn't home when this happened and Maddie must have run out into the street as a kind driver stopped to pick her up. The driver gave Maddie to my neighbor who put her back in our yard. Then, before the neighbor even had time to close up the hole, Maddie had escaped again, this time without either of us knowing.
So, I get home at 10:00 p.m. and realize Maddie is missing. I check my email and see that PetLink has already emailed saying my dog has been found. This isn't the first time Maddie has gotten out and, on both occasions, the first time I realize that Maddie is missing is when PetLink emails me saying she has already been found. I don't know what I would have done without PetLink. Thank you! My dog would have been long gone without the microchip – best decision I have ever made.
---