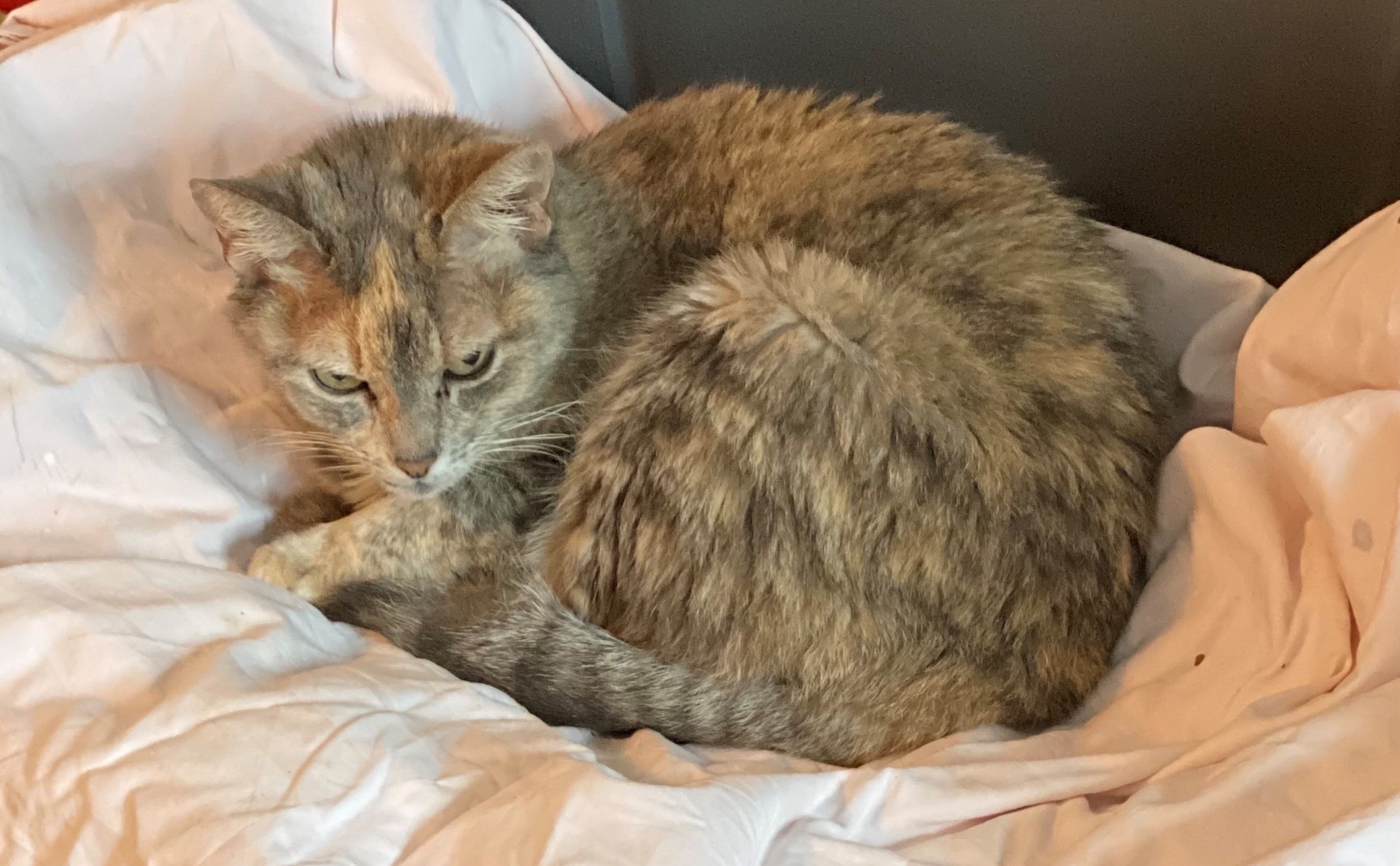 Posted: February 12, 2020
Callie went missing on September 21, 2019. She is a spayed 5 year old outdoor cat that has never wandered, so we were shocked. We were not able to find her even with social media posts, so we contacted PetLink and listed her as missing. On February 10, 2020 I received a call, text message, and email from PetLink stating she had been found! We called PetLink and found out she was at a veterinarian office safe and healthy, about 24 miles from our house! We still have no idea she got that far.
A kind lady brought her to the vet when she noticed Callie scratching her ears. She said Callie had shown up at her door in October and she had been feeding her. Fortunately the lady asked for Callie to be checked for a microchip.
Thankful for PetLink and for Callie being microchipped! We never would have been reunited if she had not been microchipped. She's back home again!
---