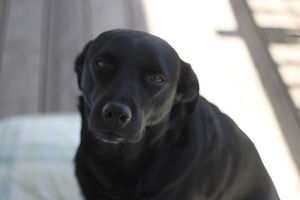 Thank goodness for the Ocean City, NJ Police Department and for having our dog Willow microchipped! Willow got out today and went on a little joy walk just around the block. A lovely police officer found her and brought her to our local animal rescue service.
I immediately got both a text message and an email from PetLink notifying me that my dog had been found. My heart would have been shattered if Willow had never made it back home. She is the love of our lives and my 17-month-old's best friend.
Willow, thank goodness you are home and thank you, PetLink for being so effective! Also, always have a collar on your animal in case someone doesn't want to take the extra step and bring them to a place where they can scan their microchip! Thank you, PetLink!
---