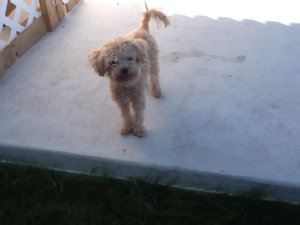 After we split up, my ex-boyfriend and I argued over who could have custody of my Maltipoo, Layla. The matter ended up with the police and was only decided thanks to Layla's PetLink microchip. When my ex took Layla to get a microchip put in, the clinic scanned her first. That's when they discovered Layla was already chipped and registered to me.
Thank goodness they scanned her! First of all, because that was all the information I needed to prove to the police that I had sole ownership of Layla and, second, because, as soon as they got in touch with PetLink, they contacted me to let me know where I could find Layla. I was so happy to hear from them and to learn that they were not going to give my baby Layla back to my ex, since he was not the owner.
The microchip was a blessing – thank you to PetLink, to their customer reps calling to communicate with me and to the clinic vet that found Layla, bringing me and my baby together again.
---