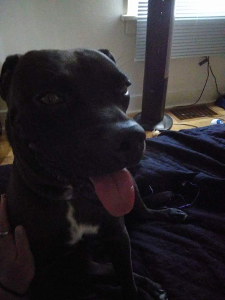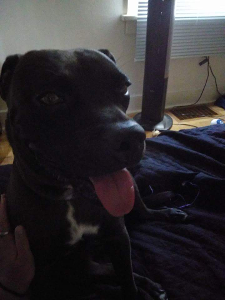 When my beautiful baby girl Elektra, a PitBull Lab Retriever mix, was lost, I posted here on PetLink, on Craigslist and on Facebook. I told everyone I knew that Elektra was lost and asked everyone I ran into on the streets if they had seen her. I got a text message from PetLink saying Elektra had been found and they gave me the number to call to collect her from the Humane Society.
When I got there I was told I had to pay $35 to get Elektra out. I didn't have any money and begged them as I cried to, please, work with me, and that I could give them the money when I got paid. But the Humane Society said they couldn't waive the fees and wouldn't let me take Elektra home. Then, one of the volunteers paid for me to bring my dog home. I hugged her in tears, thanking her so much and asking her for her number so I could pay her back when I got paid. The kind woman insisted it was not necessary.
I just want to thank PetLink so much for having such amazing quality of communication and care with their clients. If it hadn't been for PetLink notifying me that Elektra had been found and who to call to get her, I might not have ever been reunited with my beautiful fur baby. Thank you so much!
---