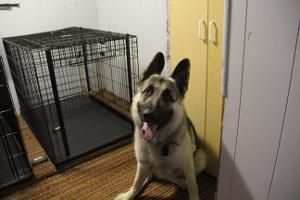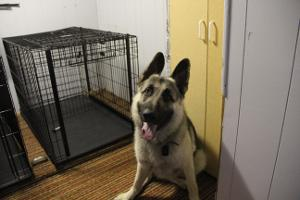 Posted: November 14, 2014
Our dog, Houston, disappeared without a trace from his pen almost a year ago when he was only eight months old. I kind of figured that Houston had been stolen since he is a beautiful German Shepherd. Well, after fruitless searching I was forced to consider other ways I might get him back. I started to rely on the power of his microchip hoping he would turn up one day and be scanned. It wasn't until May of this year that I got an email from the Humane Society saying they had a German Shepherd registered in my name. The valuable information contained in Houston's microchip enabled the Humane Shelter to contact me via PetLink.
I was, of course, elated! I had a new puppy, Tiberius, and was slightly worried how an older, German Shepherd male would integrate with a younger dog, but they are splendid together. They play, romp and generally annoy each other to death. I'm so happy to have Houston back.
---