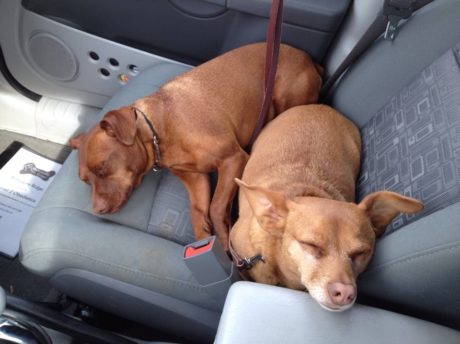 I was traveling for business in Atlanta when I received an alert from PetLink that my two Red Miniature Pinschers Chloe and Stryker had been located via their microchips. A quick call to PetLink and I had all the information I needed to have my family back home rescue the two of them from doggie jail.
After moving to our new home in DC, we installed a fence surrounding our new one-acre backyard. The minions loved it. However, they also managed to locate a spot low down on the fence to wiggle under.
The panic of getting that alert from five states away was matched only by the relief I felt that I HAD gotten the alert from five states away!
---