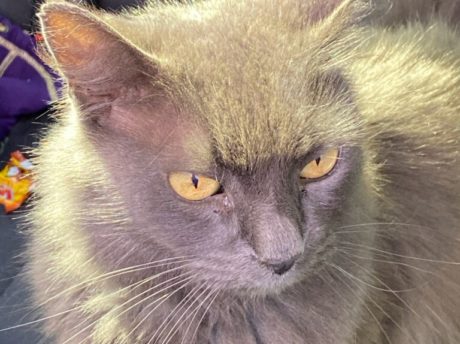 Bernie was lost three years ago! I was shocked to get a notice that he was found. To top off the mystery he was found in Salem, Or, 66 miles from Springfield Or, where I lost him.
Amy, found him at a grocery store eating from a can of cat food. She picked him up and took him to the local vet who checked to see if he was chipped. Thank goodness she did. She is a wonderful person.
How did he survive? How did he get 66 miles away?
Hes is sick, I took him to the vet. He needed fluids and help with diarrhea.  He may have kidney problems.
What ever his problems, I am so grateful for the return of my dear sweet boy. I will cherish the time I have left with him. He is 12 years old.
Thank you, PetLink!
---