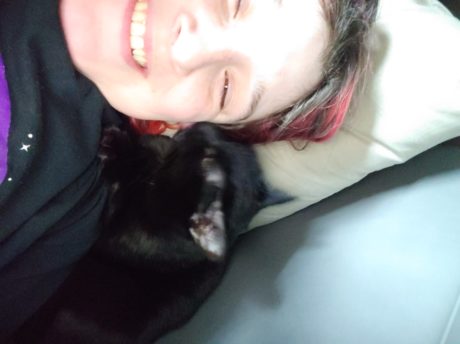 My partner and I decided to vacation to Utah to celebrate Regina's birthday. The three of us wandered a Petco buying her everything we could. While leaving the Petco, our little girl got spooked and slipped from her harness. In a state we were not residents of, we had to create a network of cat lovers to hopefully find our little girl. A year passed. We still looked but hope was all but gone.
Then I got a Petlink email title "Regina Mills Lagasse has been found!"
After a whole year, someone brought our girl to a shelter and her chip rang true. Thank you Petlink. We never thought we would see our daughter again. You are our heroes.
---