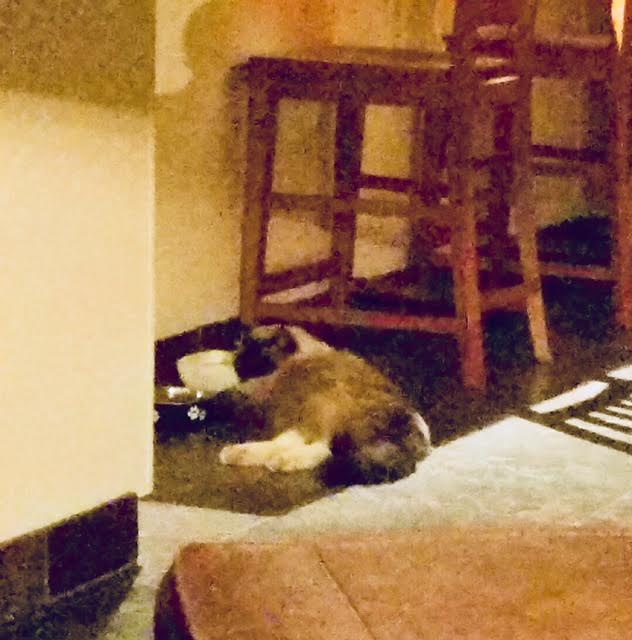 Our cat JT was missing for forty-nine days. We had absolutely no idea where he'd gone. He could have been close to home or far away.
Without any clues to go on,and feeling so very sad, we began to do everything we could to find JT.
Then, after forty-nine days we had a call from a veterinary practice in Oakdale Ca. They told us that a wonderful lady had brought in a cat. Her first thought had been to see whether the cat belonged to someone so she asked them to scan him to see if he had a chip.
The cat was JT! We will never know what happened to take JT to Oakdale which is over is twenty miles away from our home. The lady said she had seen JT astray and that it had taken her days to coax him out to come and eat. He had lost so much weight and his paws and claws were in bad condition. But when he came home he was so happy and we are so thankful! The chip was JT's savior.
---