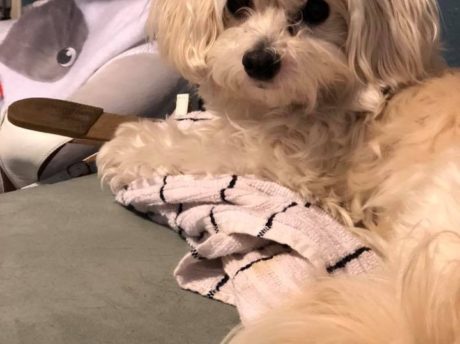 Posted: December 21, 2018
The past 24 hours have been insanely emotional and heart-breaking. But this story has a happy ending!
My dog Emma got out of the back patio yesterday afternoon in Houston TX. I was still out of town for work so I was absolutely devastated to hear she was missing. Emma tends to be super nosy and wander off if left unsupervised and that's exactly what she did. I've been walking neighborhoods all day and talking to countless people who also started helping me look for her.
About 30 minutes ago I get a text from PetLink which is the microchip company that hold the details of Emma's chip! The power of the microchip is amazing! The clinic ended up contacting me and putting me on the phone with the guy who'd found her. She was all the way in San Antonio TX!! 225 miles away!😱
We're now meeting this guy halfway to pick Emma up and I have been crying 😭 I can't believe this even happened.
Pet owners, if you don't have your pet chipped, do it! It's seriously the only way we would have found Emma 💙
---