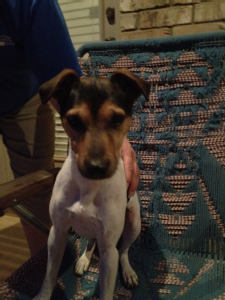 Posted: September 3, 2013
Tripoli, our Jack Russell Terrier, got out of our yard on Sunday July 7. He did not have his collar and tags on. We drove around looking for him for several hours. I posted an ad on Craig's List but we did not expect to see him again.
We later learned that, apparently, Tripoli had gotten into a yard several blocks away. The owner took him to a vet who scanned his microchip and called me with the good news!
---