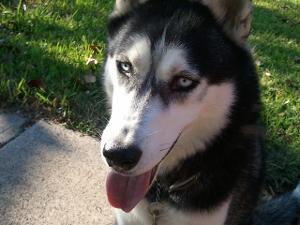 Posted: September 3, 2013
My Husky, Mirko, got loose from his collar on our morning walk. I chased him down but eventually had to go to work. Since we walk in the neighborhood several times daily someone recognized him. Thanks to PetLink the neighbor was able to take Mirko, even though he was without a collar, to a vet to be scanned. At the same time I was able to report my dog lost to PetLink and was informed of his recovery as soon as his chip was scanned.
Within just one hour of getting to work I received a call that Mirko was waiting for me at the vet's office when I got off work!
---