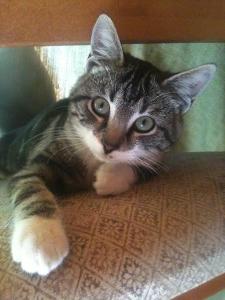 Posted: February 18, 2014
Our little cat, Tom, was found 77 miles from our house, exactly one month to the day that he came up missing. We were sure someone had taken him because he is only four months old.
We made posters and called shelters as suggested on the PetLink site. All along we knew that with Tom being a kitten, someone would take him to a vet for shots and he would be scanned. And that's what happened!
---