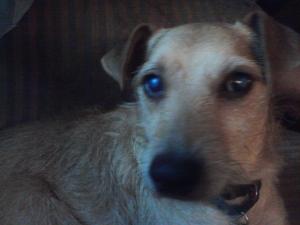 Posted: November 22, 2013
My dog, Padrig, a mixed-breed Terrier, got away while on his leash – the stinker! – and bolted off on a big adventure. Some nice lady found him crossing a huge street and picked him up. She took him to PetSmart to have him scanned, as his name tag had been pulled off. I believe that if Padrig hadn't been chipped, with his tag missing, he would have been lost to us for ever.
PetLink notified me within minutes of Padrig's scan and gave me the number of the nice lady who invited me to come get him. Padrig's home safe now, but not contrite – Terriers!
---