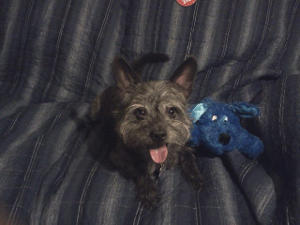 Taka got out of the yard one day while I was sleeping in with a migraine. Someone found him and turned him in to Maricopa County Animal Control. PetLink texted me and also called my mother to let us know that Taka had been found. Taka is is 13 years old and moody. If PetLink had not sent me a text about him, he very well could have been euthanized.
I've never had to use this service before, but I will for sure recommend PetLink to others. In fact, I was telling the other pet parents at animal control about you, and how affordable you are compared to other microchip databases out there. I found that many people were quite receptive to using PetLink over other companies, some were even agreeing to switch to you that same day.
Thank you PetLink for helping to get my little guy home!!
---