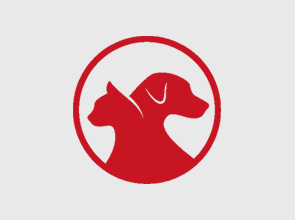 Posted: September 13, 2012
I spent the evening of the Broncos' first pre-season game with a friend at his home. He has a full-sized Collie called Cody. Cody and my own Collie, Bonnie, play well together. My friend's back yard is completely fenced – including the gate onto the alley behind his house, with an additional angled extension of barbed wire installed by the landlord. Early in the football game, while the dogs were in the back yard, we heard Cody barking – he has a distinctly different bark from Bonnie's – but, when it soon stopped, we ignored it. A short while after the game was over and I readied myself to leave, my friend went to let the dogs in. Only Cody was there – no sign anywhere of Bonnie.
Many discussions between my friend and me followed this event. Our conclusion is that someone had been in the alley and noticed that there was an "extra" dog in the yard. Cody was accustomed to barking at anyone who approached the yard, and we believe now that someone opened the unlocked gate, innocently or not, and Bonnie escaped.
At the time, we sprung into action. My friend took to his car and I took to mine. Over the next hour or so, we went in opposite directions, crawling up and down side streets and calling Bonnie's name – dead silence everywhere. By 11 p.m., I decided to call my friend on his cell to tell him I would go on home, resuming the search – beginning with a call to the County Animal Shelter – early in the morning. It was then that I noticed I had a message on my own cell which, during the football game, had been set to vibrate instead of ring.
The message asked me to call the emergency vet clinic in my city who apparently had Bonnie and who, after scanning her, had contacted the PetLink number. A kindly citizen had come across Bonnie on a main drag – not very far from my friend's house – wandering frantically and rather aimlessly in the middle of the street, clearly at great risk of being hit. As she explained later, at first, Bonnie was reluctant either to come to the woman or to let her touch her dog collar. But ultimately the woman was successful, scooped Bonnie up and drove her to the all-night vet clinic. After I returned the cell phone call from the clinic, I drove there immediately and retrieved an extremely overwrought dog!
Pretty Girl Bonnie, which is her formal PetLink name, is a rescued, vet-determined, thoroughbred miniature Collie (to be distinguished from a Sheltie – there are a few subtle differences). As a very young pup, she was found in an open field out in the country, bug-infested, starving and dehydrated. The Good Samaritan who found her took her to a local country vet, who shaved Bonnie, medicated her, and brought her back to excellent health.
The Samaritan fostered her until the connection was made with me in May of this year. Having had to necessarily euthanize my almost 17-year-old cat just last year, I was quite undecided about which way to go again – cat or dog! Long story short, I took Bonnie on and found this amazing dog to be more remarkably calm, sweet and adaptable to my lifestyle than I would have guessed. I was reluctant initially, simply because at one and a half years old, I perceived that she would be too young. As I myself am 72 years of age, I feared I wouldn't have the energy to provide her with the activity such a young animal would require. Nevertheless, we are both working at it. Bonnie is now spayed and I will soon enroll us in a basic obedience course. She behaves well – a few not-so-good habits notwithstanding – but simple commands are important for her own safety and my convenience!
---