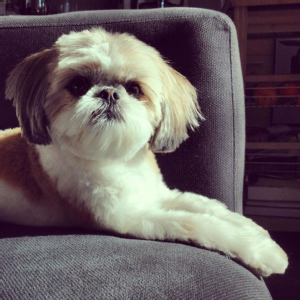 Posted: November 15, 2013
My little dog, Sookie, went missing in the middle of the night on a Saturday in San Francisco and was picked up by some Good Samaritans who lived near Sacramento. I can only imagine that they called local shelters in San Francisco to find them all closed for the holiday weekend and decided to take her to one they knew would be open closer to home.
Sookie wasn't wearing a collar and I think if she hadn't been chipped we would never have found her. I have always kept my contact information updated and if she hadn't been registered with PetLink I don't think I would have gotten her back. The chip was the only thing that could identify her when she was found.
The shelter called me on Tuesday morning and I hauled a** quickly upstate! We were reunited that afternoon and I am on cloud nine!!
---