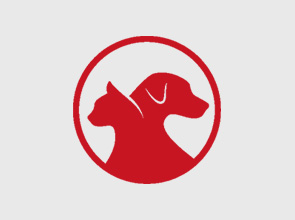 My husband and I went out of town for one night to attend a concert. We left our son and dog with relatives. My husband's uncle was outside with our dog and his two German Shepherds. He stepped inside for a while, leaving the dogs outside. Little did he realize, our little dog could get thought the slats in their fence. When the Aunt and my son returned, they went outside to play with the dogs and found Molly missing. They searched and searched for her, put up signs, called the local vet offices, etc. They did not call us, though, knowing that we would come home immediately.
The next morning we called to let them know we were headed home, and that is when they told us what happened. We hurried home instead of driving home leisurely.
About 15 minutes from their house I got a call on my cell phone, not recognizing the number, I let it go to voicemail. Just after that my husband's phone rang with the same number. Until that moment we had not thought about her chip. I immediately answered the phone. It was PetLink letting us know that our dog was at the local humane society, having been brought in early the night before.
A few minutes later, our uncle called to let us know that someone had called them about Molly.
Evidently, when she got out she went across the street to the local baseball fields, which were full of people with children playing baseball. A couple opened their door to get ready to leave, and Molly came up and jumped right in the vehicle. When the man reached down to try to remove her from the car, she snapped at him. They shut the doors to the car and were advised by baseball officials to call the police. The police came out, picked her up, and took her in to the pound.
We were so thankful she had been "found" and had not spent the night outside. We were so worried about that, because she is an inside dog.
Once the pound opened, we called. We had to show her rabies tag, since she was brought in as a "dog bite". We had to meet a cop at our house to show the rabies tag, then go pick her up. She was placed on 10 days house arrest, we couldn't take her out in public.
We were so thankful to have her back and she sat in our laps the entire day.
---