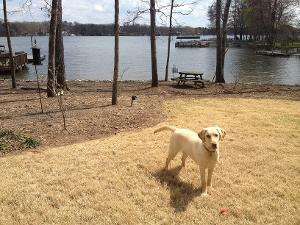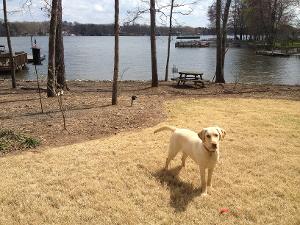 Posted: December 20, 2013
Several days ago Ginger, our Lab Retriever, discovered another dog on our property. She found that playing with others is great fun! So, the next chance she had, she went exploring to find the other dog and then found many dogs and some children in the neighborhood behind our home. She obviously overstayed her welcome because when we went to bring her back she was gone.
While driving around looking for Ginger, my wife found her having a fabulous time, playing, several miles from the house. So, we didn't need to use Ginger's microchip this time and I hope we never will … but it is there just in case. It gave us some peace to know that if anyone did check Ginger they would see that she was part of our family and would help get her back home. I hoped she would, at some point, have decided to come home – but who knows? Maybe it is time to get an invisible fence?
---