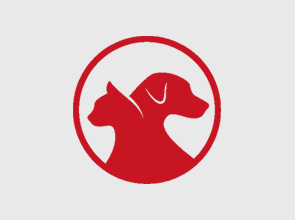 Bevo, my dog, is a Greater Swiss Mountain/Labrador mix. That's a mighty powerful combination and recently it took my mother by surprise. When she was walking him on his afternoon potty run, Bevo yanked the leash right out of my mom's hands!
She didn't know WHAT to do and was worried he wouldn't come back. I reassured her that his PetLink microchip would bring him home, because this had happened before and the microchip is how we got him back!
This time, however, Animal Control didn't catch him and scan his chip … a mother and her child were driving down the road and spotted our Bevo on the corner of a busy intersection. They took the time to catch him (not easy!) and then spent almost THREE hours going from door to door until they found our house!
Most people wouldn't take the time to do that – most people would just leave the dog there and, at best, maybe call someone about it. I've watched people keep driving and leave a lost dog to whoever else decides to stop. I thank those kind people so much for what they did.
---