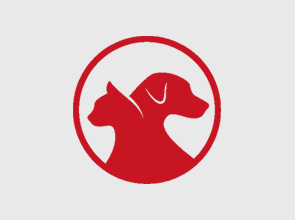 Posted: September 20, 2012
My Pit Bull, Knottie, is my escape poochie. We'd play games of catch me if you can and he'd just run. That's when I had a chip put in him. But I was always wondering, how did he get out? We had two privacy fences around our yard, one six feet and one eight feet – was he jumping it?
This summer I found out how, because my youngest son wasn't at camp this year, instead he was coming and going with his friends all the time. Well, boys, they accidentally leave the gate open a lot! Now Knottie's older he can't jump the fence anymore but he still runs. With my son's comings and goings, Knottie got out about ten times this summer.
Usually, when he goes off, he heads to into the Mexican restaurant next door to say, 'Can I have a taco?', or he's at the car dealership saying, 'Hi', to the guys, or he's at the 7-11. These places all have a picture of my dog and my phone number.
Knottie's microchip has come into play many times, but this last time it was wonderful that he didn't have to go to the pound. He's been to the pound several times and he caught a doggy cough there one time. They have weird opening hours at SPCA pounds. You can't call when they're closed, you just have to wait a whole day till they re-open and that's awful.
Now, I have gotten to know the officers who live and work around the neighborhood and I have their phone numbers so I can call to see if Knottie's been turned in. This most recent time I'd called and caught the officer who later picked him up. Because I'd just bathed him, Knottie didn't have his rabies collar on, just his PetLink tag with his microchip number. The gentleman scanned it and called my cell. Then he rode around all day with my dog in his car and came over at 7.30 at night without taking Knottie to the pound.
He gave my son a lecture telling him how much he had saved by not having to collect Knottie from the pound. What's more, Knottie not wearing his rabies tags or his city licence tag would have added extra fines to the pound fee. That one little chip – it's not expensive to buy – has saved me so much money, about $260 and has been a lifesaver for Knottie.
---