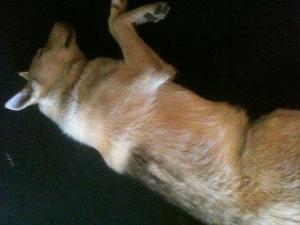 Posted: November 22, 2013
My Alaskan Malamute, Rain, got out last night after the kids left the gate open. I've been crying and searching all day. The lady who found Rain took her to my vet and, after they scanned her chip – voila!
I was so frantic when Rain was lost, I couldn't find her microchip ID so I logged onto PetLink and looked it up! As soon as the vet scanned Rain's chip she called me right away to tell me Rain was safe! 🙂 She's exhausted but great!
---