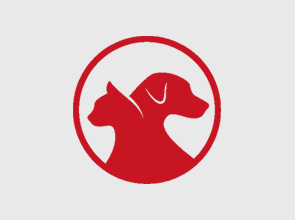 On April 4 around 1.30 p.m. I got a call from the PetLink international database telling me someone had found my missing Labrador Retriever, Rose. All I could say was "Oh, my gosh!" because Rose had been gone for a whole year! I was so excited – a man found her laying in his flower bed. I think God sent her there because she kept laying in the flower bed until the man thought he'd better take her in.
When I took sick, I had a bad foot and my children worried Rose would knock me down. So, they took Rose, aged six and her daughter, Chica, aged three, to the shelter and asked if they could be adopted together. They were adopted but, somehow, Rose got out of the gate from her new owners' place or maybe she even jumped the fence.
Rose started running and finished up 100 miles away from where we live.
The man whose flower bed she lay in was thinking of keeping her or perhaps giving her to his mom, because she was such a loving dog. So, he spoke to his mom and they decided to find out first if the dog had an owner. They got on to three shelters and then got onto the PetLink international database. Lo and behold PetLink connected them with me! We asked the animal shelters for records to send to the man. He had been calling her Baxter – he never looked to see if she was a boy or a girl! She's black with a little white spot under her chin. It's my grandson who wanted to call her Rose because when the sun was shining on her she looked red.
Rose came to me in a special way. I'm a child care provider and we have a wire fence. Rose would sit outside the fence and watch the kids and they would throw balls for her. They kept on until it went in someone's trash who then called the dog detective to remove her. When he came, she was sitting in our yard and he asked me "Is she your dog?" When I said no, he told me she would have to go with him and in four days she would be put to sleep. Of course, I had to take her in, so I put her on a cord on a tree, allowed her into the house and gave her some food. Now she was our dog. She had two litters, one of seven and one of eight puppies. Then she got a chip and was spayed.
When I spoke to the man who found her, I said, go ahead and keep her. If she comes home to me, she'll be in the house in winter or on a leash in summer. I talked to her in her new home, they put the phone to her ear, but I'm thinking to myself, she's already bonded with him, she might hear my voice and want to come running. In the country where he lives there's space for her to run around and I know Rose is getting petted and cared for.
---