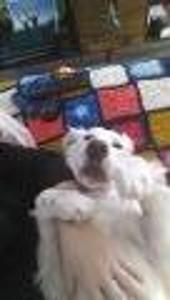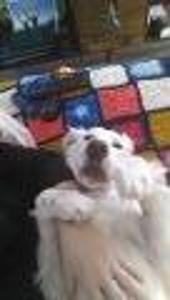 Posted: September 2, 2014
Our English Setter, Beans, had just recently lost his identifying name tag off his collar, and I hadn't had a chance to replace it. His rabies tag was still on there, but was well-worn. He got confused after being let out one evening and thought he was going to talk to our neighbor dog who is his friend.
Beans ended up in a nearby housing development and spent the night with some loving strangers who took him to our local vet the next morning. We received a phone call AND an email from PetLink saying that Beans had been found!! You will NOT regret the investment in PetLink. They are so helpful and the chip is worth every penny. We were so relieved!
Beans was acting strange for the next 48 hours and when we got him checked out we discovered he had a piece of wire fence lodged in his throat that had to be surgically removed. He is recovering well with some extra love from Grammy even! Thank you PetLink and Hartford Animal Clinic.
---