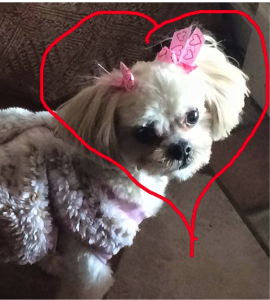 During a wind storm in early March 2016 which blew down our fence, our 12 yr old Shih Tzu, Karly, was scared and ran away. We looked frantically for her and never stopped looking for 3 months! We put out flyers, posted all over social media and listed her as lost on PetLink in hopes of finding her.
While on vacation, on June 4, we received a call from the Houston Animal Shelter that Karly had been found! PetLink also sent me a text message at the same time that the shelter called me to let me know Karly was found. The shelter would not have been able to verify it was her by her picture on PetLink or any flyers because of the horrible shape she was in. She was in need of extended emergency medical care and was transferred to our Vet. We were told by the Shelter that if she had not been microchipped, she would have been put down within 3 days with no one to claim her.
PetLink literally saved her life! Karly is recuperating nicely at home and we owe her life to PetLink! Microchip Your Pets! Thank you PetLink!
---