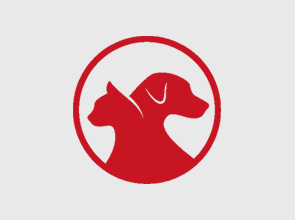 Dexter is my daughter's dog. She's a college student now and she got Dexter when she was still in high school. When she moved from a dorm into a house, her dog Dexter moved in with her. Her neigbor wanted to open up the dividing fence so their dogs could be together but unfortunately, that's how her Lab got out.
My daughter is a Pre-Med major and had a big test that week, just before spring break. She calls me at 12:30 hysterical, panicking and crying telling me she can't find her dog. She says he lost his tags two days earlier. She lives three hours away from us so we couldn't look for him and she couldn't keep going to the pound with her schedule. I said, 'Relax. Someone's going to turn him in. A decent person will take him to a vet or somewhere they can scan him.'
Sure enough, next morning the pound called to say they had Dexter. He wasn't gone even 24 hours. My daughter had to pay a fee but that's fine, we know Dexter is OK, he has a chip. It makes you feel much better knowing it's a permanent solution.
Ironically, the same week our dogs also got out and one of them had lost its tags. To help me, my daughter went to look for them. They always go to the same place in one particular neighborhood. She went looking for my two and found four dogs! As well as our two there were two beautiful dogs but they had no collars and we soon found out when they were scanned, no chips.
My daughter got on email and Facebook asking everyone she knew if they recognized the dogs and eventually found the owners. They're crazy if they don't chip their dogs – those people are lucky they got them back.
We're big fans of getting our dogs chipped. My son took our Husky when he left to make his own home and soon my third child, my daughter, will be going off into the world and taking our German Shepherd with her!
---