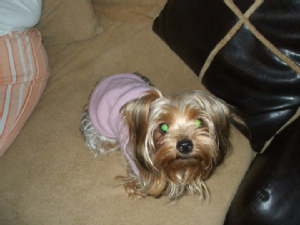 Posted: September 13, 2013
My tiny Yorkie, Lexi, was lost this summer. My PetLink membership allowed me to post that she was missing and to create 'Lost Pet' posters to put out in the neighborhood.
Someone wrote their phone number on one of the posters I printed. It turned out they had found Lexi in their garage, hiding behind some boxes when she was scared by the fireworks on the 4th of July.
---