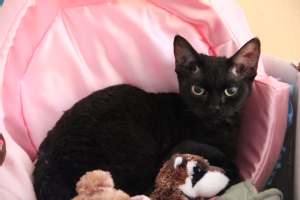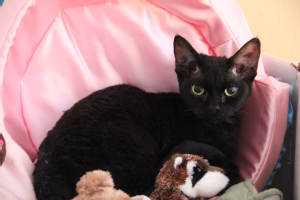 Our cat, Lizzy, is a stealthy gal. She managed to sneak out the garage unnoticed. By the time we realized she was missing it was 10:00 p.m. We searched for two hours unsuccessfully. So I went online to PetLink to report her as missing. That's when I noticed the link to print 'Lost Pet' flyers. I quickly printed a few and first thing the next morning we were at Staples making copies to place in all our neighborhood mailboxes.
The 'Lost Pet' poster was the best. It was the key to notifying our neighbors that they had picked up a beloved pet because within about 24 hours I had an email telling me our Lizzy was found! The vet who scanned her called us and we left immediately to get her! This is one happy and thankful family! Thank you, PetLink!
Thank goodness the microchip was linked to my personal contact information. This meant not having to give out personal information and having a secure way to get our Lizzy back! PetLink is the reason that we got her back so quickly! I am thankful we had your service.
---