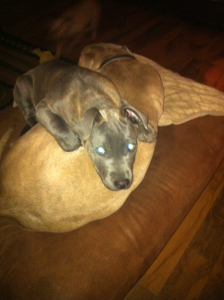 Posted: September 4, 2015
Goliath was reunited with me very early one morning this summer. I got up out of bed to let my female Pit Bull, Princess Layla, out. Princess Layla barked and, hurray, Goliath came running at the sound of her bark!
PetLink really helped just by being there to get the word out that Goliath was lost. Even though he came home of his own accord, I feel that without that chip of his he could have been gone forever!
---