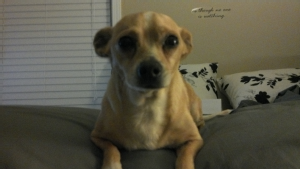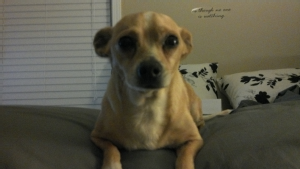 Posted: February 23, 2012
Tigger, my Chihuahua, had been let out into the backyard with our other dog and when it was time to come in, Tigger wasn't at the back door. I looked throughout the backyard and was surprised to see a hole under the fence leading to our neighbor's yard. Imagine my panic when I realized he had been led into a BIG dog's backyard. Their yard isn't set up for a little guy like mine!
We walked the neighborhood with no luck and posted an ad on Craigslist. We got several emails but nothing leading my Tigger back home. Then I went onto PetLink and printed the poster and faxed it to local pet shelters and a day later, I got a call from one of them letting me know that he had been found and was safe.
---