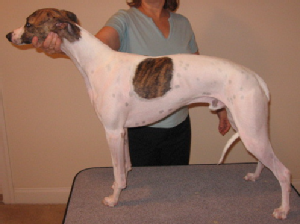 Posted: September 3, 2013
Our Whippet, Oliver, got out while staying with friends and was missing for six days, until a family found him and got him home to us. Oliver had been out in the woods and tolerating very hot temperatures. He had lost weight but, overall, he was in good condition.
It was PetLink who provided the means to list Oliver's microchip and help the family to find who his owners were via the information the database keeps on us. When Oliver was found, the animal control officer who examined him was able to check his microchip and get in contact with us to let us know he had been found.
---