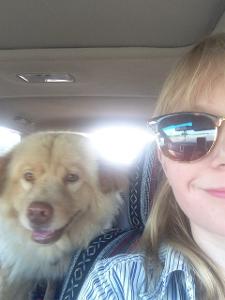 Posted: September 19, 2014
I am the foster parent of a beautiful, golden Chow Chow named Andy. Andy had been in the shelter for two and a half months and his time was running out, as the shelter is forced to euthanize to make space for the influx of stray animals and those surrendered by their owners. After Andy was rescued, he was vetted, neutered and microchipped. The microchip is the only way we can guarantee that Andy will never have to be in an overcrowded shelter, with his life at risk.
PetLink' s microchip puts the world on notice that Andy belongs to someone who loves him and is missing him as well as desperately searching for him if he is lost. The microchip gives me, as his temporary owner, great peace of mind, knowing that he is permanently wearing identification – on the inside! So, even if Andy's collar falls off, he can still be identified and I can be contacted.
---