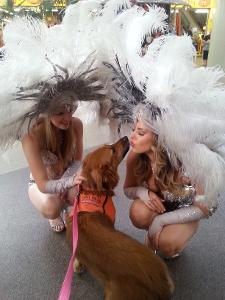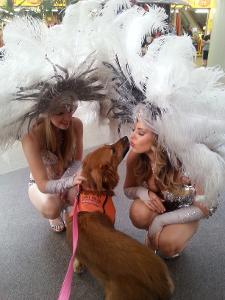 I had very bad Post-Traumatic Stress Disorder which is now way better from having Ginger by my side 24/7. She is also a therapy dog for the veterans at our Veterans Association Hospital.
I found Ginger when she was three months old. She looked straight into my eyes and I felt like she was as cute as Bambi. She is three-quarters Egyptian Saluki and one-quarter Australian Shepherd. Ginger was trained with both a calming mode and a protective mode. She also wakes me up when I get sleep apnoea. The attached photo shows Ginger getting some super attention in Las Vegas!
Knowing that Ginger is microchipped gives me great peace of mind though I sincerely hope it will never need to be utilized.
---