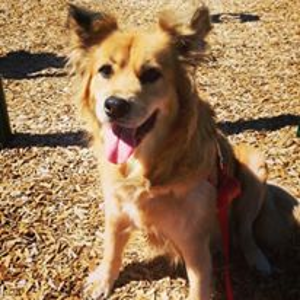 My son came home from work and found the back door open. He also found his best friend Rudi (his dog for the past nine years) gone! He was heartbroken. He had been told that a neighbor had thought she had seen Rudi in another complex up the road.
He drove to the other complex and inquired about Rudi to anyone he saw. He was told by someone that the description of Rudi sounded like a dog that one of his neighbors had found and taken in to prevent any injury or theft that Rudi might have encountered running loose. When she first found Rudi, she took her to the nearest pet shop and had her scanned in hopes that Rudi was loved by his owner enough to have her chipped. A great relief came over her as the store employee scanned Rudi and found that she had been chipped.
Armed with this great information, she was just about to give my son a call when he located her. He and Rudi were reunited right away. She was so pleased to know that she was turning over this beautiful dog to his rightful owner thanks to PetLink. Please, love your pet this much and have them chipped and your personal information stored by PetLink!
---