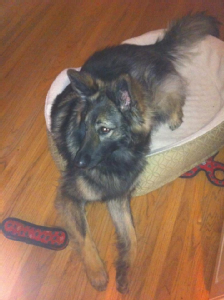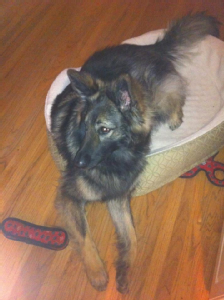 As we were walking in the door at the end of the day we got a call from the Humane Society 15 miles away, letting us know they had our dog, Chance. We think the high wind opened the gate.
Almost immediately after getting the call from the Humane Society, we got a call from PetLink providing us with the address and phone number of where Chance could be located. At the same time we got an email. The next day we received a follow-up call wanting to confirm she was home safe and sound. We have purchased the PetLink microchip for our other dogs, but never had them get loose. We signed up Chance when she was a puppy and are we ever glad! Her tags had come off her collar so the only way to connect her to us was through scanning the chip.
Turns out a man found Chance a few streets away, put her in his car and took her to the Humane Society. What a nice guy! But what is really amazing is that Chance is a 100 lb Shiloh Shepherd. We are forever grateful to this man. Our girl is home safe!
---