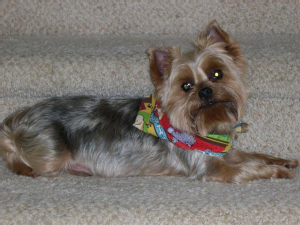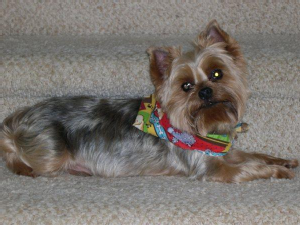 Posted: November 26, 2012
My mother-in-law was staying with us and she accidentally let my Yorkie, Jake, who is 11 years old, stay outside for a long time. Jake found a hole in our fence and left our yard. We live on acreage and we could not find him.
A few hours later, a neighborhood vet called to tell me Jake was at their office, brought in by a very kind lady. The vet scanned Jake's microchip and located me through my database contact details. We were reunited thanks to PetLink!
---