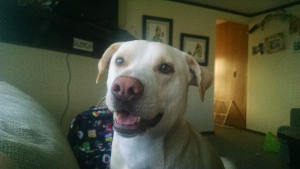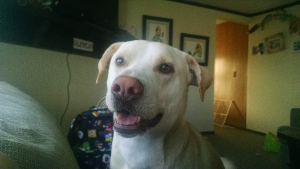 We were living in Hawaii and adopted a beautiful Labrador mix named Barrett. He was perfect, great with the kids and very loving. About a week before we were going to move, he got out and we couldn't find him anywhere. We had to leave the island without him.
I registered Barrett's chip and reported him lost after our return to the mainland. Then, a full six months later, my husband got a call stating that Barrett had been found by a woman who had taken him to the vet after seeing him walking around. The vet got the information from his microchip and called us right away!
I didn't know whether to laugh or cry! I mainly cried. For six long months I have put advertisements up on different sites, called around and done anything I could think of – finally he was found!
After speaking to the woman, I called Island Pet Movers. Boy, did they jump on the ball! By that evening, the company picked him up from the woman's home, took him to the vet to get checked out, lodged him in a kennel and had him on a plane home. We live way over near the East Coast now in Ohio, so it wasn't until the next afternoon that we got to reunite with Barrett after six long months! It was the best feeling ever and he seems very happy to be back home.
I owe everything to PetLink! Because I had Barrett microchipped and registered him and kept his information updated, we were able to get him back. If he hadn't been chipped, he never would have been returned to us! I will forever be thankful, and I will always have my pets chipped!!
---